We are Devoted to Supporting Social Justice Initiatives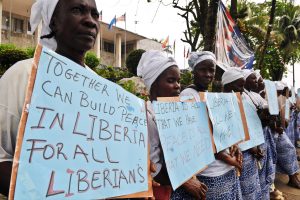 Lawmark Partners LLP has wide experience in the non-profit sector including their operations and their regulatory regime.
We help set up non-profits such as public benefit organizations (non-governmental organizations), societies, and associations, with a careful understanding of regulation, timelines and when applicable permits.
The firm advises in corporate governance matters and legal compliance for both local or international organizations. Thereafter, we work closely with them to ensure they run efficiently and effectively and ultimately, deliver social benefits.
Arbitration
We handle your disputes involving our clients whether with other businesses or groups of individuals.
Corporate Law
At Lawmark Partners LLP, we provide the legal structure and advice to make certain that your non-profit has the proper formation and leadership structure. We conduct regular legal compliance checks to ensure your operations and transactions are in line with legal requirements. Other services include: Corporate governance matters, Due diligence, Financial investment counseling, Contract Negotiation, Review and Development, Breach of contract, Buy and sale agreements and Regulatory filings.
Employment and Labour Law
We advise our clients on key aspects of the law. When claims are made, we help determine if there is potential liability on the part of our client and vigorously defend their rights. We also help our clients in the review and development of employment and consultancy contracts.
Civil Litigation
We have the training and expertise to bring your case to court, or to defend you or your organization. Our lawyers are experienced and skilled in all aspects of trial work.
Legal and Public Policy Research
We believe a public policy decisions should be informed by research. Non-profits provide and advocate alternative public policy decisions to address social justice challenges affecting society. We collaborate with non-profits to provide quality research and advice on key public policy initiatives which are fundamental to society.
Pro bono Lawyering
We are aware that access to justice remains a huge challenge for many Kenyans. We work with non-profits to deliver programmes that promote access to justice for the indigent across the country.
Project Review and Evaluation
Non-profits undertake programmes to realize social justice. We conduct project review and evaluation support to our clients to assess the impact of their projects to their beneficiaries.
Strategy
We help our clients in creating strategies that deliver impact. We assist our clients in building organizations to deliver results and in the development of frameworks and plans of action to achieve the desired goals.