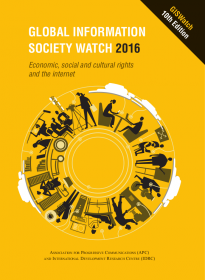 Education has for several decades ranked highly among the priorities of successive Kenyan governments. In fact, as a testament of this commitment, the country's 2010 constitution provides for and guarantees the right to education. As the country's estimated population of 42 million people grows, the government needs to find ways of not only enhancing access to education, but also of ensuring a comprehensive and globally competitive education system. Towards this end, in 2003 the Kenyan government announced the introduction of the Universal Free Primary Education Programme, which has since been implemented with varying degrees of success. Ten years later, the incumbent Jubilee administration announced the Free Laptop Programme for primary school learners. Whereas the laptop programme is yet to be implemented, a Digital Literacy Programme is currently being piloted for roll-out in 2017.
Kenya currently has an estimated 37.7 million internet users, with an internet penetration rate of 85.4%, while mobile subscriptions are at at 39.7 million – the country has a mobile penetration rate of 90%.4 As the statistics suggest, the internet is no longer a tool for the elite, but is now considered a necessity available for everyone. But just how are schools and students using it? In a country with young learners who are savvier than their teachers, how is our education system realigning and reorienting itself to harness the power of the internet? How can schools address the challenges resulting from the use of the internet, while tapping on the benefits? There is still a lot that needs to be done by various key stakeholders to ensure that Kenya maximises on its internet connectivity and techno-savvy youth to enhance access and quality of education.
This article was first published in the Global Information Society Watch 2016 Report. Read the rest of the article here.